According to the Humane Society of the United States, approximately 6.5 million cats and dogs enter shelters annually.  Of those, only 3.2 million are adopted, 11% returned to their owners, and an alarming 23% are euthanized.
While this number may be startling, it's not as troubling as giving these animals as presents over the holidays or on birthdays.
Animals are living, breathing, feeling beings that need, want, and deserve love, care, and attention. They are not items picked off of clearance sales at the mall, nor are they objects that can be re-gifted.
Animals have feelings and attachments as well. If you are an animal lover, or if you're thinking of giving an animal as a gift, here are some reasons why you shouldn't:
Pets are a lifelong commitment
Animals are not a seasonal purchase; they are a lifelong commitment. Caring for an animal is no less than caring for a child.
If you're thinking of gifting a pet to a child, maybe consider a stuffed toy instead. Children usually have small attention spans, and they will need your assistance in caring for their pets. So, essentially it comes down to whether you have the space to take care of a pet or not.
If your child wants a pet, though, it is essential to prepare them in advance for the responsibility that comes with it. Perhaps give them a stuffed animal and teach them to take care of it as if it were a real pet.
Prepare them, and then make additions to your family. This way, your child will be prepared, and your new pet will be in safe, loving hands.
The dreadful outcome of giving a pet away
When the holiday season wears off and families realize they are not equipped to care for a pet, these animals are given into shelters. Around the holiday season specifically, shelters and animal centers begin to reach total capacity.
This results in the heartbreaking decision to euthanize healthy and fit animals due to a lack of space and resources.
The financial pressure of being a pet-owner
Unlike other presents, animals are not a one-time purchase. You will need to be providing them with food, insurance, toys, vaccinations, and veterinary services, which will take burn a hole in your wallet.
According to the American Pet Products Association (APPA), a pet dog's average annual basic expenses cost comes up to approximately $1,400. Therefore, it is essential to consider this financial cost before investing in a pet.
The animal needs to be suited to your lifestyle
All animals are different, and thus, all animals have different lifestyles and needs. The animal needs to be compatible with your activity level as well as personality.
For example, some animals require a lot more attention than others, and someone with long and unpredictable working hours might find it difficult to adjust to the animal's needs.
Animals deserve gifts; they are not gifts themselves!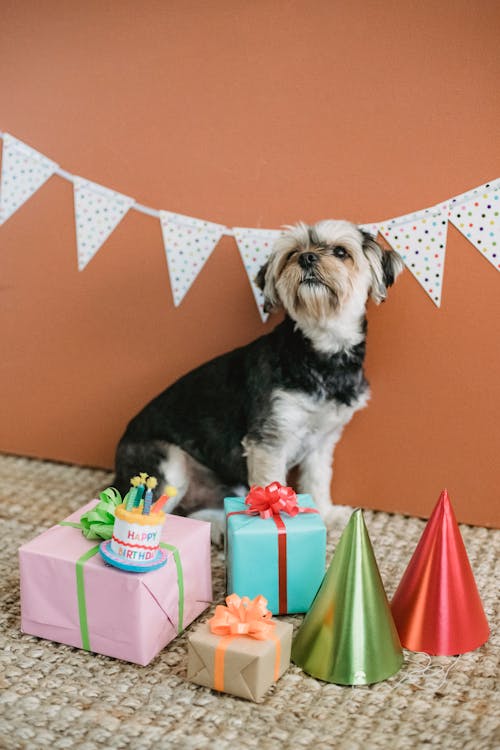 According to a 2020 survey, 60% of Gen Z respondents plan on giving their pet a holiday gift in 2020. So, instead of giving someone a pet, a great gift that you could give them is a gift for their pet.
This can range from pet toys, pet food, and even gift vouchers and can serve as an excellent gift for children and adults alike with pets!
Lavington Designs has a great collection of premium quality, personalized pet gifts for your four-legged friend when shopping for pet gifts online. Their pet products range from pet carriers, towels and blankets, and even dog raincoats!